Dr Dakshika Gunaratne
BMed (UoN), Master of Surgery (USyd), Master of Public Health (UNSW), FRACS (ORL-HNS)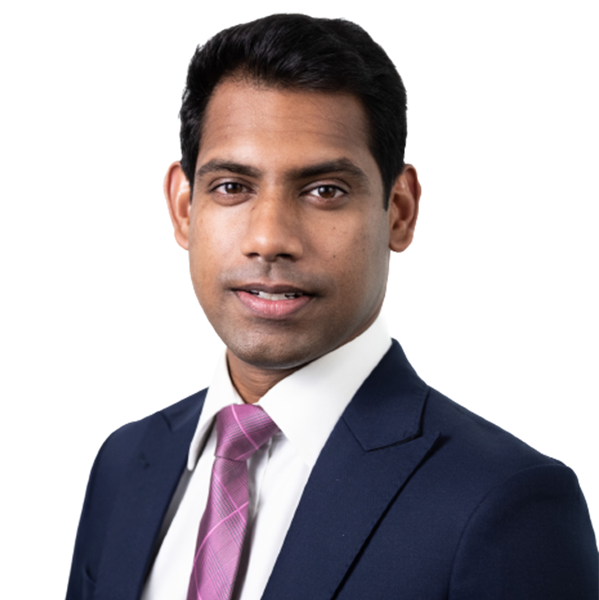 Consultant Adult and Paediatric Ear, Nose, Throat, Head and Neck Surgeon Rhinology (Nose and Sinus) and Endoscopic Skull Base Surgeon
Dr Gunaratne is an Australian trained adult and paediatric ENT surgeon and a fellow of the Royal Australasian College of Surgeons. In addition to treating General ENT disorders, he has advanced subspecialty training in disorders of the Nose and Sinuses.
Dr Gunaratne obtained his medical degree from the University of Newcastle and completed his junior medical and surgical training at Westmead Hospital. During this time, he undertook further study to obtain Masters degrees in Surgery (USyd) and Public Health (UNSW). He was selected for, and completed 5 years of advanced surgical training in Otolaryngology, Head and Neck Surgery (ENT), obtaining his Fellowship from the Royal Australasian College of Surgeons (FRACS) in 2022. Dr Gunaratne subsequently travelled to Vancouver, Canada to spend a further year of advanced training under the tutelage of Professor Andrew Thamboo in managing disorders of the nose, sinuses and anterior skull base.
Dr Gunaratne has published articles in numerous peer-reviewed journals and continues to undertake clinical research. He is actively involved in ongoing medical student and junior doctor teaching and training.
Conditions treated by Dr Gunaratne include:
Tonsillitis, adenoiditis
Recurrent ear infections, hearing loss
Snoring
Blocked nose
Runny nose, allergies
Sinusitis
Cerebrospinal fluid (CSF) leak
Tumours of the nose and sinuses