Current Research Projects
Click here for details of Dr Singh's research interests
Dr Singh is a Clinical Associate Professor of Surgery and a Primary Supervisor for the University of Sydney Postgraduate Researchers (HDR/ Higher Degree by Research) in Surgery.
Prof Singh is currently supervising:
5 (Five)
Masters and Doctoral (PhD) candidates.
If you are considering a research degree in ENT (Otolaryngology, Head and Neck Surgery) through the University of Sydney, we recommend you contact us to meet with Prof Singh. The University of Sydney is Australia's oldest and largest medical school. We have dedicated research funding available. You will be supported by the research facilities of The University of Sydney and the clinical resources of The Western Sydney LHD, including Westmead Hospital, Australia's largest healthcare campus. Prof Singh has numerous research topics available for motivated researchers. Publication of your results is our priority.
Research focus areas
Prof Singh's two key focus areas of research are:
Computational Fluid Dynamics (CFD) in the nose and sinuses
Artificial Intelligence (AI) in ENT
Please click on the pictures for an enlarged view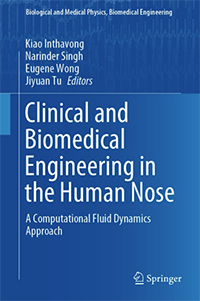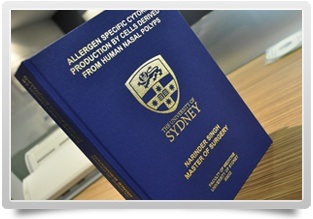 Click here to download a copy of Prof Singh's Thesis, for the award of Master of Surgery from The University of Sydney, entitled "Allergen Specific Cytokine Production by Cells Derived From Human Nasal Polyps"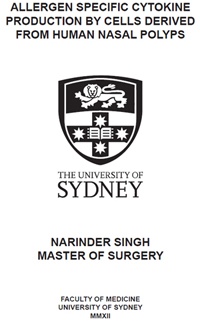 Click here to see Prof Singh's textbook, Clinical and Biomedical Engineering in the Human Nose
Recent Scientific publications
Lau J, Elhassan H, Singh N. History of Intranasal Splints. JLO. 2018 Mar;132(3):198-201. http://doi.org/10.1017/s0022215118000142
Tseros E, Riffat F, Palme C, Coleman H, Singh N. Neville Wran's Voice: How the NSW Premier's teflon-coated vocal cords came unstuck. Med J Aust 2017; 207 (11): 468-470. http://doi.org/10.5694/mja17.00198
Gunaratne, D., Hasan, Z., Floros, P., Singh, N. Bilateral stage I chronic maxillary atelectasis. Int J Surg Case Rep. 2016, 26, 53-56. http://doi.org/10.1016/j.ijscr.2016.07.014
You will need the Adobe Reader to view and print these documents.